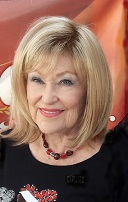 New Series: The Night Life
The Night Life series are fun, sensual, romance-filled stories set in Arizona. Rebecca, Trisha, Scarlet, and Rayna are single career women searching for their Mr. Right in local nightclubs and neighborhood bars. While each woman seeks someone to fulfill their desire for a happily ever after, they discover true happiness comes from within. And sometimes, finding out that a chance meeting can become a forever love.
Each book is a stand-alone, delightfully entertaining story with a bit of humor, some heat-filled nights, and a satisfying ending.
Click this link to purchase Rebel Heart
Rebecca Prentice has always been the obedient daughter of a political figure. It's hard being perfect―and boring. It's time for a change. So, when her girlfriends plan to check out local bars using different personas, Rebecca calls herself Reb and goes looking for fun. But when she meets a bad-boy musician in a biker bar, she gets a lot more than she bargained for.
Mick has a secret. He doesn't live on the wild side. However, if that's what it takes to keep the beautiful and exciting Reb in his life, this straight-arrow tax attorney is ready to take her on the ride of her life.
But what happens when the truth comes out?