b BWL Publishing Inc. is a Canadian publisher of popular fiction actively working with International and Canadian authors to publish their fiction in a worldwide marketplace. BWL Publishing Inc. is located in Airdrie, Alberta. To reach us by email bookswelove @ telus.net (remove spaces)
---
Brian Roberts, President
Brian Roberts retired from the practice of Law in Calgary, Alberta in 2014 and together with Judith Pittman formed Canadian publishing company BWL Publishing Inc. with a focus on providing publishing opportunities for Canadian authors wanting to publish their books with a Canadian publisher.
---
Judith Pittman, Vice President and Publisher - bookswelove @ telus.net
Judith is the Publisher for BWL Publishing Inc. In 2014, after retiring from her position as a securities legal assistant for Brian Roberts. After retirement Jude and Brian made the decision to form the corporation BWL Publishing Inc from the foundation of Jude's independent publishing business Books We Love. BWL is an Independent Canadian Publishing House. As a member of the Association of Canadian Publishers BWL adheres to the high ethical standards expected of fully royalty paying non-subsidy Canadian publishing businesses. BWL specializes in audio, digital and print fiction with a special focus on publishing novels with Canadian settings. especially those with an emphasis on early Canadian history.
Judith writes mystery and paranormal romance fiction under the pseudonym "Jude Pittman" and you can find her in the author index. You can also find Jude on Facebook https://www.facebook.com/profile.php?id=100063489487538
---
Nancy M Bell, Acquisitions and Editorial Manager

Nancy is the author of multiple books including young adult and adult series novels and stand alone novels. Nancy is a proud Albertan and lives near Balzac, Alberta with her husband and various critters. She is an animal rights advocate and has worked with and fostered rescue animals. Nancy is a member of The Writers Union of Canada and the Writers Guild of Alberta.
---
Editor Gail Branan
For most of her career, Gail Roughton lived a double life as paralegal by day, writer by night. Now retired from her forty-one years in a law office, she's enjoying the freedom to concentrate on her writing career. Under the pseudonym Gail Roughton, she's multi-published with credits including the War-N-Wit, Inc. series, my name be Cain…and my color be Se'ben, Vanished, and Country Justice, the first book in the Southern Justice series.
---
Susan Davis, Editor
Susan has been an editor and author for many years working with small and mid-sized publishers. Using the pseudonym S. Peters Davis she writes page-turning supernatural thrillers. Her novels are high intensity thrillers combined with ghost stories and romance.
When she's not writing, editing, or reading, she's hiking, RV'ing, fishing, playing with grandchildren, or enjoying time with her favorite muse (her husband) in Southwest Michigan. Website: http://suda788.wixsite.com/spetersdavis1
---
Editor Renee Duke grew up in Ontario/B.C., Canada and Berkshire, England. Due to a treacherous re-drawing of county lines while she was out of the country, her little English market town is now in Oxfordshire, but she's still a Berkshire girl at heart.After qualifying as an Early Childhood Educator, she went on to work with children of all ages in a number of capacities, including a stint in Belize, Central America with World Peace and Development. These days she still does occasional interactive history units with 6- to12-year-olds at an after-school care centre but is otherwise retired and able to concentrate on writing.
---
Editor Victoria Chatham was born in Bristol, England, where she grew up in an area rife with the elegance of Regency architecture. This, along with the novels of Georgette Heyer, engendered in her an abiding interest in the period with its style and manners and is one where she feels most at home. Apart from her writing, Victoria is an avid reader of anything that catches her interest, but especially Regency romance. She also teaches introductory creative writing. Her love of horses gets her away from her computer to volunteer at Spruce Meadows, a world class equestrian centre near Calgary, Alberta, where she currently lives. http://victoriachatham.blogspot.ca/
---
Editor Susan Anderson-Coyle is a retired teacher who studied at the University of Calgary, Susan keeps her hand in the literary world by editing for BWL.

---
In addition to being one of BWL's mystery and suspense authors, Siri Jeffrey is also one of BWL's authors writing under the pseudonym Elizabeth Dearl.
---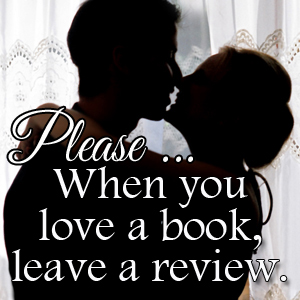 Michelle Lee, Art Director

Michelle Lee is a cover artist for BWL Publishing Inc. She is the artistic one; which is odd, given that even with a ruler she can't draw a straight line. But let her open up a graphics program, and watch out. Creating graphics is a labor of love. As much as she may complain about creating covers for certain genres - there is a simple joy in creating a face for a story, which is what a cover does. With her designs, she hopes to provide the wrapping for the gift an author creates. Website: Michelle Lee


---