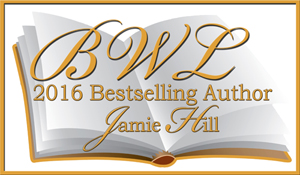 Jamie Gerry filled up one notebook after another, writing as a young adult. She picked up the craft again years later, tapping on the computer late at night after putting her children to bed. First published in 2005, she wrote thirteen novels and several short stories under her name at the time, Jamie Hill.
Widowed and later remarried, with thanks to God and her second husband, Jamie was born again and became a Christian. Since then she has gone back through her mainstream novels and revised them to align with her faith. Recently she ventured into the realm of Christian fiction, with the hope of continuing her passion in a way that will be both edifying and pleasing to God.
Jamie lives in the Midwest with her husband Tim and their two Shih tzus, Bella and Gracie. When she's not writing she enjoys attending a women's bible study and hosting a couples' study with her husband. She also has fun helping Tim fly radio controlled airplanes, and letting her dogs take her for twice daily walks.
(They're much more disciplined to exercise than she is!)

For more information about Jamie's books including blurbs, reviews and purchase links, please visit her website:

To Buy a book click the book covers to be taken to your favorite online bookstore or complete form in top left column to buy directly from website and receive a 25% discount.