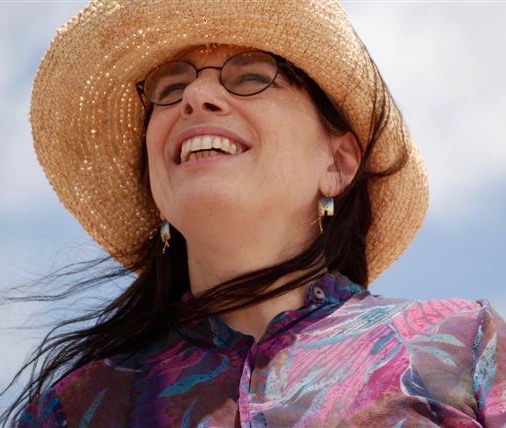 Eileen Charbonneau is the Rita and Hearts of the West award winning author of novels set in America's past. She lives in the brave little state of Vermont and counts among her multi-cultural relatives three members of the Lewis and Clark Expedition. You can find her at eileencharbonneau.googlepages.com and reach her at eileencharbonneau@gmail.com.
To purchase any of these books click the book cover and choose your favorite print or digital bookstore from the links provided.
---
Coming in April 2019
In April 1860, Dr. Ryder Cole returns home from his studies, sure of his abilities and on fire to serve his country and preserve the Union. A panther attack threatens to cut his life short until a young woman with a rife and a sure-shot eye appears out of the mist. Then she disappears, returning as Tom Boyde, his comrade throughout America's Civil War, and as Diana, met in a Washington D.C. whore house. The seven Aprils from 1860 to 1866 tell their tale of love and war, sex and friendship. And the price of crossing gender lines.
"Eileen Charbonneau pens an emotion-filled tale. Through her story of love, comradeship and struggle through the Civil War, Seven Aprils illuminates women's hidden role in history by a master at bringing the past to life. Not to be missed!" – Joanne Pence, USA Today bestselling author
Eileen Charbonneau's latest novel, Seven Aprils, moves with the subtlety and sweep of her best fiction and confirms her place in the literary tradition of Willa Cather. It is a compelling narrative filled with well-wrought characters who feel like natural effects in Charbonneau's sometimes bleak and often beautiful American landscape. Her women, especially, carry with them a dignity of purpose as inevitable as the story of abolition, civil war, enmity and love that flows through their lives. -- Robert Crooke, author of American Family and The Chastened Heart
---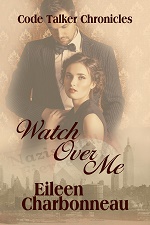 At first, war widow Kitty Charente thinks she's showing one of her boss's salesmen a day out on the town. But Luke Kayenta is undercover: he's a Navajo code talker, and Nazi Agent Helmut Adler is hunting him in 1942 New York City. Isolationists are searching for Luke too. And his superiors at the the U.S. Office of Strategic Services want to know if he's cracked under torture in Spain.

Kitty and Luke must evade capture from one enemy and death from another as they race from the Lower East Side to the Savoy Ballroom to Coney Island, aided by unlikely allies in the Canadian and French spy networks, a Harlem baker, and even Weegee, New York City's most famous tabloid photographer.
CHATELAINE HANTICLEER 2018 AWARD WINNER. FIRST PLACE IN CATEGORY
DAPHNE DUMAURIER AWARD 2018 RUNNER UP
Editorial Review

This is an incredible story. The author captured the heart of the Native American people in her portrayal of Luke Kayenta, and the love story between him and his Kitty is breathtaking. One of the most powerful story's I've read in a long time. I'm in awe of Ms. Charbonneau's gift of storytelling. Jude Pittman, mystery and romantic suspense author'

If you enjoy the suspense, heroic characterizations and Navajo traditions of the Anne and Tony Hillerman mysteries, give Eileen Charbonneau's Code Talker Chronicles a try!
---
Luke Kayenta and his childhood friend Nantai Riggs are young shepherds of the Navajo reservation in Arizona. They volunteer for an experiment: to come up with an uncrackable code based on their language to be used by the US as it enters World War II. They fly into New York to join the spy agency the Office of Strategic Services (OSS). While on the airfield, Luke catches sight of a young woman. He is first enchanted, then heartsick when he finds that Kitty Charante is the devoted wife of his Canadian RAF pilot and instructor in espionage. Their paths will cross again.

In the mountains between Spain and Nazi-occupied France, Luke and Nantai practice the code between radio stations while helping on Allied missions.

But off the coast, German SS agent Helmut Adler is celebrating his latest U-Boat conquest when he hears something crackling over the radio lines. When a young soldier of World War I, an American Indian language helped bring down his regiment in the Battle of Meuse-Argonne. Adler swears it will not happen again in this war. He sets his sights on the code talkers.
The hunt has begun.
Editorial Reviews
"…a compelling tale of clashing cultures, religions, and classes…" -–Library Journal

"The strength of this novel is in its vivid characterizations."
—Washington Post Book Word



---
Eileen Charbonneau and Eileen O'Finlan reading at the library in Holden, Massachusetts
---
Watch Over Me, 2018 Winner

Chatelaine Chanticleer Award

Runner up 2018 Daphne DuMaurier Award